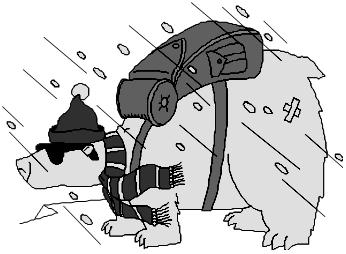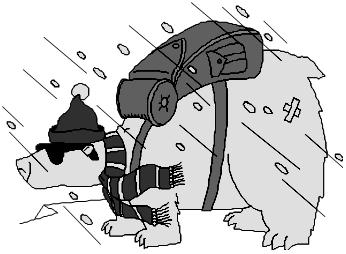 Troop 21
Polar Bear Campout
January 26-27
Camp Maplewood
Schedule:
Thursday - Equipment/pack check-in for "first-timers" 7:00 p.m., 1/24/2019
Saturday - Meet at Church at 8:30 a.m., 1/26
Sunday - Return to Church at 11:00 a.m., 1/27
NOTE: This event is very weather dependent. We will cancel and re-schedule if it is not cold enough or too cold. A weather decision will be made on Friday afternoon and participants called only if we are canceling. Otherwise, all packing should proceed as if we will go to camp on Saturday morning.
Participation Requirements:
At least First Class rank, plus Scoutmaster Approval, and completion of either a previous Polar Bear campout or attendance at all 3 training sessions conducted during the Troop meetings of 1/8, 1/15, & 1/22/19.
Required Equipment:
COLD WEATHER DRESS - as discussed in training meetings
large frame backpack, that fits your torso, capable of packing clothing,
tent and your sleeping bag
sub-zero rated sleeping bag(or use 2 bags) and insulating ground pad
heavy cold weather boots – felt-pack style and must have removable liners
fire starting materials
equipment detailed in the training
Food:
bring all personal food for 3 meals and one substantial snack
bring hot or cold personal drink mixes with a plastic cup and water bottle
bring a personal mess or cook kit for your cooking
bring all needed utensils to eat and cook
Emergency contacts:
Scoutmaster Weber, Cell 414-852-7115