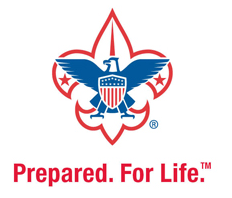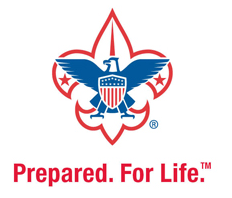 Boy Scout Troop 21

Scout Sunday
February 10, 2019
A Scout is Reverent
Each year many Boy Scout Troops celebrate a Scout Sunday as part of their Scouting program. Troop 21 is sponsored by a church congregation so we have traditionally celebrated Scout Sunday at the Wauwatosa Avenue United Methodist Church.
This year the Troop 21 Scout Sunday is on February 10, 2019.
Due to the observance of various faiths, participation in this event is voluntary for all Troop 21 Scouts. However, we suggest Troop 21 Scouts and their families consider attending the 8:15 or 9:45 am church service at our sponsor. Through our visual presence on this day we simply thank the church for sponsoring us for 97 years and providing Troop 21 with a consistent home, important meeting sites, and storage facilities. It's important for us to be "seen" by the congregation as only a few of our Troop members are also members of our sponsoring church. This day is our only opportunity to show our many "faces" to our sponsor.
Troop 21 is providing a free pancake breakfast to all church members, plus all Troop 21 Scouts and their families, attending any of the two services on February 10, 2019. Again, Church services are held at 8:15 am and 9:45 am. We will start serving pancakes at 8:00 am and continue until 12-12::30 pm.
In addition to attending a service, we are also asking Scouts and families to volunteer to help prepare, cook, serve and clean-up the pancake breakfast, and/or assist with ushering, reading a Bible passage or serving as the color guard during the 9:45 am service. This event has been a very fun time in past years and we have received many positive comments from the congregation members. Church members certainly enjoy seeing our Scouts cooking, serving, and participating in the 9:45am service. Plus, Scouts will receive activity and service hours credit for all time served during Scout Sunday.
So how can you help and have fun on Scout Sunday?
Contact Mr. Lorenzen, email:

This email address is being protected from spambots. You need JavaScript enabled to view it.

, and volunteer to help with the Pancake Breakfast on Scout Sunday. Again, we need Scout and Adult volunteers starting at 6:00 am. Come for an hour or 6 hours!
Show up on Scout Sunday in complete Scout uniform, including neckerchief and merit badge sash. Uniform caps are not needed.
Consider bringing your family to one of the church services and/or the free pancake breakfast.
Parents, brothers and sisters involved in any Scouting program should wear their uniforms or Scouting pins as additional recognition of Scouting's impact on our community.
Questions: Contact Mr. Lorenzen or Scoutmaster Weber