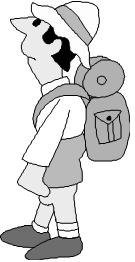 May 17-19
Hiking the Ice Age Trail
Northern Kettle Moraine State Forest
Schedule:
Meet at church at 5:30 p.m. - Friday, May 17
Return to church at 12:00 noon - Sunday, May 19
Cost:
Camping Fees - Boy Scouts = none Adults = $2
Patrol/adult food cost paid to patrol food shoppers
Adult drivers will need a DNR vehicle admission sticker
Menu Plans: all meals on stove tops
Friday supper - brown bag lunch to eat in cars
Saturday breakfast - cook it by patrols on stoves
Saturday lunch - pack it in camp to eat it on the trail
Saturday supper - cook it by patrols on stoves
Sunday breakfast - cook it by patrols on stoves
Drinks for all camp meals provided by Troop
All patrol food must be in coolers or bags with patrol names
Special Equipment:
Come prepared to hike 7-8 miles on the Ice Age Backpacking Trail. Dress for the weather, including rain gear.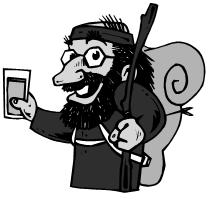 Bring good hiking shoes, great SOCKS, small backpacks, trail snacks, water bottles, hats, layered clothing, etc. The 2nd class hiking/compass requirements can be earned during this hike – bring a compass.
Program:
Saturday - hike
Sunday - free time, if packed up early
Emergency contacts:
Scoutmaster Weber cell phone 414-852-7115
Hickory Woods Group Campground